Le poste correspondant à cette offre d'emploi a été pourvu.
Data Engineer - Internship Stage H/F
Ile de France, Paris (75001)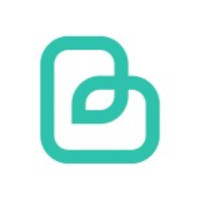 Fabriq
Métier :
Développeur informatique
Expérience :
Débutant accepté
Type d'entreprise :
Autre type d'entreprise (client final)
Localisation :
Ile de France, Paris (75001)
Télétravail :
Pas de télétravail
Envoyer une candidature
Poste à pourvoir
As our Data Engineer Intern, you will be responsible for developing the data architecture and pipelines that support our data-driven initiatives. You will work closely with various stakeholders to ensure data quality, accessibility, and performance across various data storage systems and platforms.

Responsibilities:

- Develop and maintain data warehousing and management systems.

- Perform data cleaning, validation, and transformation activities.

- Monitor, troubleshoot, and optimize data pipeline performance; identifying and resolving issues to ensure high levels of reliability and availability.

- Work closely with cross-functional teams to integrate data systems with business applications.

- Document data engineering processes, procedures, and solutions.

Pros:

- Possibility to become the first full-time data employee at Fabriq.

- Possibility to also work as a data analyst.

- Gain practical experience in data engineering in a B2B software company environment.

- Develop and enhance technical skills in programming, data warehousing, data modeling, and data visualization.

- Exposure to cutting-edge technologies and cloud-based platforms: Airbyte, Fivetran, Stitch, Snowflake, dbt.

- Opportunities to take on challenging and meaningful projects that will have an impact on our business and clients.
Profil recherché
- Highly motivated to work in a fast-growing company with a really nice working culture.

- Pursuing a Bachelor's or Master's degree in Computer Science, Data Engineering, or a related field.

- Experience with cloud-based data storage and computing platforms such as AWS, Azure, or Google Cloud Platform (Snowflake is ideal).

- Strong understanding of databases, data structures, and algorithms.

- Proficient in programming languages such as Python and SQL.

- Familiarity with data warehousing and ETL tools as well as transformation tools like DBT.

- Excellent problem-solving and analytical skills.

- Strong written and verbal communication skills.

Note: The above list of skills and responsibilities is not exhaustive and may be subject to change based on the candidate's profile and business requirements.
Description de la société
Today, about 1 in 6 jobs is in the manufacturing sector, but a vast majority of factories provide outdated tools (paper, whiteboard, spoken voice) to the shop floor. This leads to low operational efficiency and low workforce engagement.

Our mission is to empower and engage this workforce across Europe and the world. We aim to bridge the technological divides and contribute to industrial re-shoring. This is why we are building fabriq, an intuitive, shopfloor-ready app (web and mobile) to:

Save time and solve operational issues faster ???

Collaborate on complex issues ?

Build and use an operational knowledge base ?

Track performance and detect issues early ?

Fabriq was founded in 2019 by two seasoned entrepreneurs, Octave Lapeyronie and François Déchelette. It is generating very good traction on its market and is currently live on 200+ production sites in 23 countries. A Series A was closed in May 2022. Le poste est à pourvoir au sein de notre entreprise partenaire. Aucun frais a prévoir pour le candidat qui sera libre de choisir son école.