Le poste correspondant à cette offre d'emploi a été pourvu.
BI Consultant
Ile de France, Paris (75000)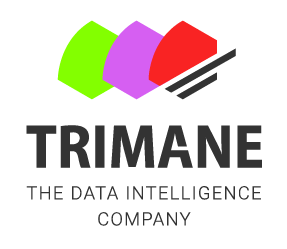 Trimane
Métier :
Développeur informatique
Expérience :
5 ans minimum
Type d'entreprise :
Autre type d'entreprise (client final)
Localisation :
Ile de France, Paris (75000)
Télétravail :
Pas de télétravail
Envoyer une candidature
Poste à pourvoir
As a BI Analyst / Analytics engineer, you will be part of the Data team, a transverse organization

supporting our Business.

You will deliver quality products conforming to business requirements, data quality, data management

and business intelligence best practices using an agile methodology.

As BI Analyst / Analytics Engineer, you will be part of a team of a multi skill Data for a Domain team and

you'll act as a BI and data warehousing expert which role is to :

? Gather and understand business and data product requirements (autonomously or teamed up with data analysts; monitored by POs/PMs)

? Design and develop robust, scalable and industrialized BI & Datawarehouse assets (data integration flows / ETL / pipelines; dimension and fact tables; datamarts; metrics; KPIs,...) aiming to facilitate and make consistent the data consumption supporting Business teams in the monitoring of their performance and goals achievement and also in sharing data with other systems

? Develop support approaches (documentation, communication, tooling, training, etc.) towards technical & business teams to ensure progressive acceleration of the organization towards an easier and more systematic usage of BI assets in their day-to-day activities

You will be expected to balance technical expertise with a deep understanding of our business needs. You will partner with various functional (data analysts) and technical (data engineers, data scientists, product engineers, product owners, ...) teams in order to turn technical issues into user friendly, business oriented BI solutions.
Profil recherché
? Engineering or University education at Bac+5 level or more

? You are working in an autonomous, proactive, accountable and solution-oriented way: you don't wait to be told what to do. You deliver high in-depth and reliable assets in a fast-paced environment, with excellent organization and time management

? You demonstrate an obsession towards excellence: you systematically consider that good is not enough and constantly consider how to improve and reach the next level of quality, performance

and impact

? You play agile and fast: delivering in a fast-paced environment is an easy business for you

? You are comfortable to manage several topics in parallel, with different stakeholders involved

? You are familiar with agile methodologies

? You have 4 to 8 years of experience in the Data domain

? You master data transformation patterns (ETL/ELT)

? You master SQL (dbt) and Tableau

? You have a sharp knowledge of Data integration and modeling practices

? ETL design

? Dimensional data modeling techniques

? Reporting / Data visualization techniques

? Your soft skills are a key personal asset to develop partnership interactions with other

departments

==> Excellent English verbal and written communication skills (French, Spanish or other European language is a plus).
Description de la société
Fondée en 2005, TRIMANE est un cabinet de conseil et une société de service spécialisée en Data Intelligence (BI et Big Data), notre mission est de créer de la valeur à partir des données disponibles dans les entreprises, en s'appuyant sur des approches algorithmiques innovantes, des méthodologies spécifiques et de nombreuses technologies.

En tant que spécialiste Data, nous sommes reconnus pour le très haut niveau d'expertise de nos consultants et de notre retour d'expérience en la matière.

Nous accompagnons nos clients du secteur public ou privé sur des prestations de Conseil, MOA et MOE, autour du traitement et l'analyse des data, quel que soit l'environnement technique (BI, Big Data, Cloud, Machine Learning, Deep Learning, NLP, etc.) ou sur les aspects méthodologiques (Gestion de projet, Agile, DataOps, stratégie Data Gouvernance, organisation Data Driven...).

Société à taille humaine, nous recrutons, avant tout, des personnes passionnées désirant intégrer une vraie communauté et construire ensemble une relation durable et de confiance.

Rejoindre Trimane c'est :

-> Un triple suivi de carrière avec vos référents technique, RH et commercial,

-> Un accès en illimité à nos plateformes de formations, des certifications, des formations en interne autour en BI, Big Data, Machine Learning, Blockchain, développement web et logiciels software,

-> Des ateliers de veilles technologiques sur des sujets innovants,

-> Un CSE avec des afterworks, des escapes games, et autres activités d'équipe,

-> Participer à l'aventure The Blockchain Group, un groupe d'entrepreneurs, composé de différentes entités proposant des offres de services complémentaires (digital, blockchain, Data...) et des projets communs.