Le poste correspondant à cette offre d'emploi a été pourvu.
Customer support manager (H/F)
Midi Pyrénées, Toulouse (31000)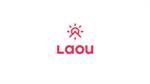 Laou
Métier :
Développeur informatique
Type d'entreprise :
Autre type d'entreprise (client final)
Localisation :
Midi Pyrénées, Toulouse (31000)
Salaire :
de 30 000 €/an à 60 000 €/an
Télétravail :
Pas de télétravail
Envoyer une candidature
Poste à pourvoir
You will be in charge of:

1. Defining, implementing and monitoring the customer support strategy in order to enhance customer satisfaction, including:
Defining or improving support processes and means, and activity monitoring means
Keeping the process referential up to date, including ISO9001 referential, process documentations, troubleshooting docs, etc
Managing the team's activity, in line with product strategy, and according to resources and prioritization requirements
Monitoring the support activity, for internal and customers reporting, performance measurement, and continuous improvement ofservices

2.Managing the Toulouse Support team in order to match our and our customers' needs in in term of service level, including:
Managing the team on a day to day basis,
Defining team skills management strategy
Recruiting, training, and mentoring new staff
Defining recruitment needs for new projects and to anticipate growth

3. Leading our worldwide Support team to successfully support our customers around the world, in order to improve their satisfaction, and improve our products & services, including:
Participating in the collection, processing, and reporting of customer tickets (issues, request, suggestions, etc)
Managing the tickets dispatch and assignment across the team, to balance customer's needs, team's availability and our internal priorities
Setup and follow up team performance KPIs, define and implement actions plans
Gathering and reporting product issues or limits, and conducting regular tickets review
Reporting products operational status and issues, and setting up dashboards in liaison with our data services teams, for continuous or adhoc monitoring

4. Interacting with our ecosystem internally to leverage Support activity expertise:
With deployment and maintenance teams to improve product availability and team efficiency on site
With R&D, products team, and other services teams (DevOp, Data...) to provide valuable feedback, update product documen tations, participate in the products' roadmap definition and prioritization, etc
With Sales, and Legal team for preparing responses to RFPs, standardize our support services, and construct a solid service offer around the support activity
With our industrial partners to setup ways of working together to answer new and upcoming products and markets needs, and seek the optimal organization for customers and users support
Profil recherché
There is no typical profile, we all come from different backgrounds and that is what makes us strong! Don't hesitate to apply if you are motivated and interested by innovative transportation, mobility and technologies.

- Master's degree, preferably in an engineering discipline, or engineering degree, or equivalent education
- Previous experience as a customer support lead or specialist, preferably within a similar environment
- Previous experience in developing and managing a team of engineers
- Interest for technology and ability to learn quick to embrace our technology
- Team player, positive attitude, concise and reporting prone
- Ability to work effectively in a multicultural environment
- A commitment to knowledge, thoroughness, and customer satisfaction
- Proactive and source of proposal, agile mindset, multitasks by nature
- Good written and verbal communication skills
- Perfect fluency in written and oral English
- All our offers are open to people with disabilities

Position details

Permanent position
Location : Toulouse, France
Travels : 10-20% of time worldwide
Profile : 5-10 years experience including team management
Reporting: Head of Field Services
Description de la société
Laou est une plateforme spécialisée dans le recrutement IT en région.

En plus de vous trouver un job, Laou s'occupe gratuitement de :

- Vous trouver votre futur logement
- Faciliter votre déménagement
- Aider votre conjoint·e à trouver un job
- Vous faire découvrir la ville, etc.